Return to Blog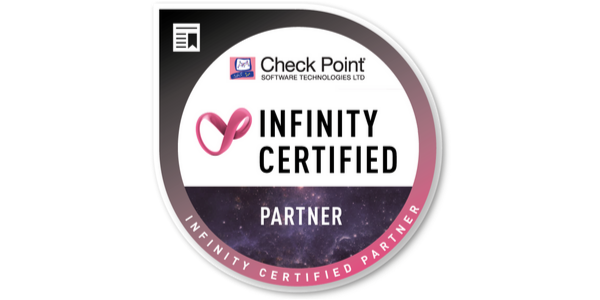 Back in August Check Point awarded Pentesec 'Infinity Partner' Status.
This means Pentesec are a world wide partner of choice for Check Point Infinity projects.
It also reinforces our place as the only partner world wide to hold every Check Point accreditation, including:
4 Star Elite Status
Support Provider – Enabling our experts to support your security team when things don't go to plan.
End Point Support Provider – Enabling our experts to also provide End Point support.
Authorised Training Centre – The only VAR in the world qualified to deliver Check Point training. We also train Check Point engineers & other Partners.
Managed Security Service Provider – Customers can rely on our experts to manage and maintain their security hardware.
We are world pioneers, gaining accreditation first in every Check Point release since 2014, including:
Mobile Threat Prevention
Cloud Guard
Sandblast
Advanced Threats
Infinity
Why Accreditations Matter
Being the best means Pentesec are a priority partner for Check Point support, providing quick access to Check Point R&D.
We've held this privilege for several years and it gives us an edge in supporting Check Point customers.
R&D know that Pentesec's experts have explored every angle and documented their process.  If a case reaches them, they can focus on fixing it and not spend time repeating our work.
Check Point Infinity accreditation is important because it demonstrates which partners are working at the forefront of Check Point's technologies.
It also shows which partners are devoted to continuous learning, and those that aren't.
Infinity is a whole new security usage model. It offers complete threat prevention on a simple per user, per year subscription.
Customers can now consume all of the security and associated services they need under one yearly cost, without compromising.
If you think you would benefit from a Check Point Infinity model, Pentesec can tell you everything you need to know.
Contact us on enquiries@pentesec.com and we will set up a review meeting with one of our experts.