Return to Blog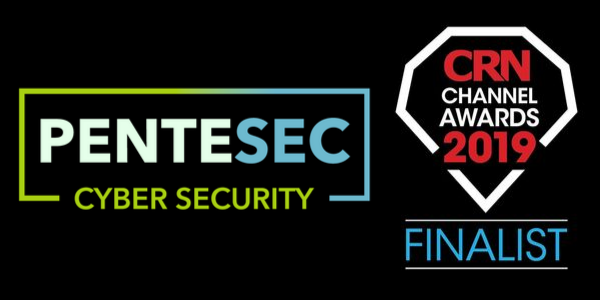 CRN have short listed Pentesec for their prestigious 'Security VAR of the Year' award.
This award recognises excellence in the delivery of security solutions, services and support to end user customers. It also considers the reseller's ability to deliver real benefits and meet customer objectives.
In its 26th year, The CRN's yearly award ceremony is one of the IT Industries biggest events. Recognising the ingenuity and exceptional achievements of the UK channel industry over the past twelve months.
CRN received a record number of entries for this category, but only four candidates made the finals.
This nomination follows our success in winning the 2018 CRN Rising Star award.
Since then, we have expanded our team and our product portfolio; making significant upgrades to our hosted and managed services and undergoing intensive training in a range of new technologies.
Receiving this nomination underlines the effort and passion our team has invested in Pentesec, and helps us understand our position in the channel, compared to other well known brands.
Whatever the outcome on the 14th of November, we're proud to be recognised as a noteworthy Security VAR and will continue to focus on growing our channel presence and maintaining our place as industry experts.