Return to Blog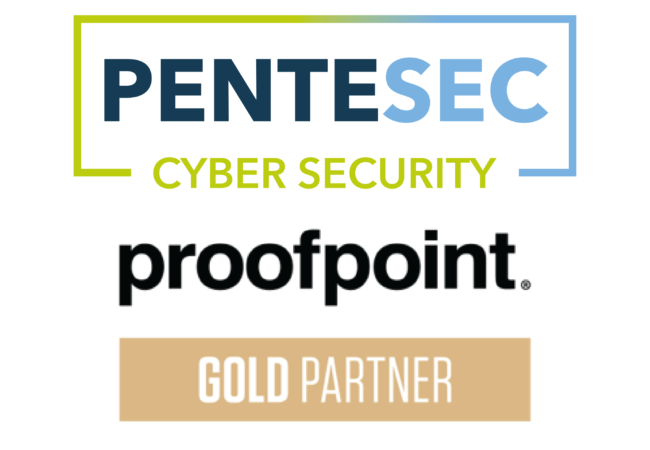 Proofpoint are the world's leading people-centric cyber security company who protect people, data and brands from advanced threats and compliance risks.
Their solutions protect more than half of the Fortune 100, including the world's biggest banks, retailers, pharmaceutical companies and research universities.
Our consultants, account managers and support engineers have worked hard to master the Proofpoint product set and establish Pentesec as leading experts.
"We are delighted to announce that Pentesec is now a Proofpoint Gold partner. Their technology-first approach and expertise allows them to deliver first-class protection to address the needs of enterprises who are facing a fast-evolving threat landscape. They have embraced our people-centric approach of cybersecurity to combat the latest cyber threats effectively for their customers and we are looking forward to a very successful partnership."

– Keith Bird, Vice President, Northern Europe, Middle East and Africa for Proofpoint.
This award is a great recognition of that effort and we look forward to repaying the faith they have shown in Pentesec by championing their solutions.
We will be running webinars and events throughout the remainder of 2020 to highlight the benefits and strengths of using Proofpoint.
If you would like an invitation, or would like us to set up a call to discuss how Proofpoint can protect your users from attack, please let us know on enquiries@pentesec.com or 0845 519 1337.