Return to Blog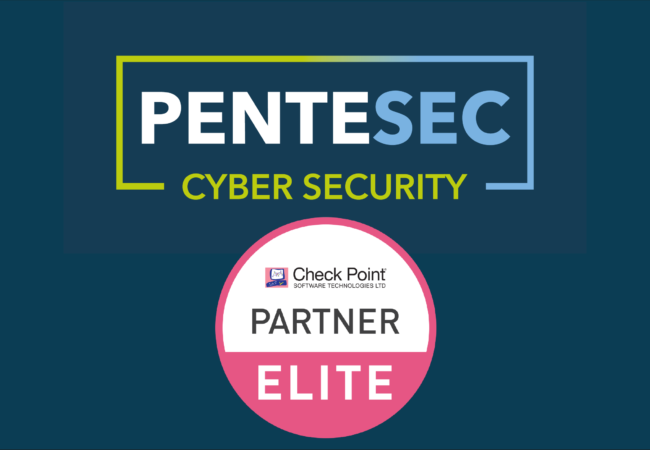 Pentesec are leading the way with Maestro Training after conducting our first remote Check Point Certified Maestro Training Course. As one of few Elite Partners certified to deliver Maestro training, we worked closely with Check Point to ensure that the course was fit to be delivered in a remote setting and exceed our attendee's expectations.
Andrew Perkins, one of our first attendees on the course, has previously been in Check Point's 'Certification Spotlight' and is a Check Point Master Architect.
We spoke to Andrew, who subsequently passed the Maestro exam with flying colours, about his experiences training with Pentesec Education.
---
Pentesec: How would you describe your experience of training with Pentesec?
AP: Having never trained before with Pentesec, I was please and very happy with the communication leading up to the training and afterwards. The course tutor showed great understanding of the technologies presented in the course, which obviously helps to provide a greater understanding for the students.
Pentesec: Did we meet or exceed your expectations? If we did, could you elaborate on how?
AP: My expectations during and after the course were exceeded, especially being able to speak with the course tutor after the course had finished. This helped me clarify a couple of technical points which ultimately helped me pass the CCME certification exam immediately.
Pentesec: In your experience, what makes a good a training course?
AP: A good training course in my opinion must consist of three things. Firstly, the course tutor needs to understand the material and technologies being presented. Secondly, the course tutor must be able to admit when s/he cannot provide and answer to a question but is happy to go consult with the vendor in order to provide the answer. Thirdly, the students taking the course all need to be at a similar skill level. If not, then the progress of the course can be hindered and deep dive topics missed.
Pentesec: What made us stand out compared to other companies/organisations you have trained with?
AP: I chose Pentesec because they are an Elite Check Point partner and the first in the UK to be able to deliver the CCME, Check Point Certified Maestro Expert training course. This is mostly down to the fact that they have worked very closely with Check Point over the last year delivering Check Point Maestro Hyperscale Orchestrator based solutions.
Pentesec: Would you train with us again?
AP: For my future training needs I will be using Pentesec again either using Classroom, Virtual Classroom or Self Study eKits. I am very happy with the service they provided and the personal communication throughout, which i find is very scarce in these times.
---
At Pentesec, we pride ourselves on the value we add and exceeding expectations is part of our mission. We run the full spectrum of Check Point Certified Training Courses, from the course series of CCSA, CCSE and CCSM, through to specialist courses such as CCES or CCAS.
For more information, visit our training website or contact us on 0845 519 1337.