Return to Blog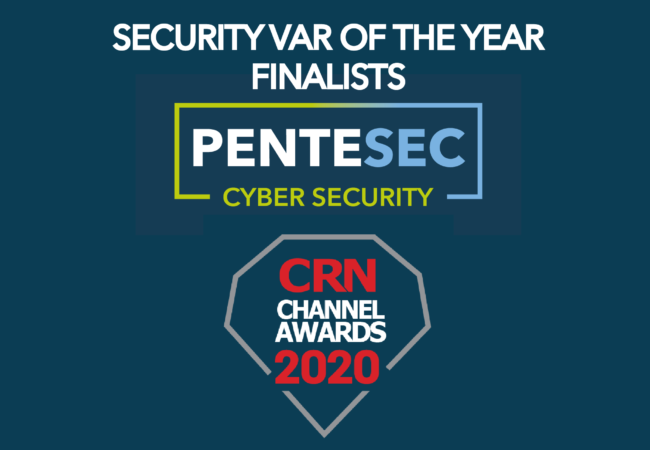 Pentesec are one of 3 finalists competing for CRN's
 prestigious
 'Security VAR of the Year' award.
This category recognises excellence in cyber security and is open to businesses who specialise in security solutions and services. 
In its 27th year, The CRN's award ceremony is the UK IT Channel's top competition. Normally, nominees would gather for a night of celebration at the Battersea Evolution. This year, on the 12th of November, CRN are broadcasting the ceremony live from a studio with a celebrity host –  meaning everyone can join in from home.    
Our entry looks to build on our win in the 2018 'Rising Star' award and finishing as a runner up in 2019's Security VAR of the Year Awards. 
For those awards we submitted a written bid, detailing why we feel we deserve to be considered for that award, showcasing some of the complex projects we have worked on and detailing how much Pentesec has evolved since the previous year.  
This time we decided to go a step further. We have had our biggest year to date, created new departments and teams and expanded the services we offer in dynamic ways that really made a difference to our customers throughout lockdown. 
Many of our partners are also in the running for awards including Check Point Software Technologies, Silver Peak, Nuvias Group, Data Solutions Distribution, Comstor and Exclusive Networks.  
We're proud to be recognised as a contender for Security VAR of the Year and whatever the outcome on November 12th, we will continue to do everything we can to give our customers the industries best security services.  
Good luck to all of you, from Team Pentesec!