Return to Blog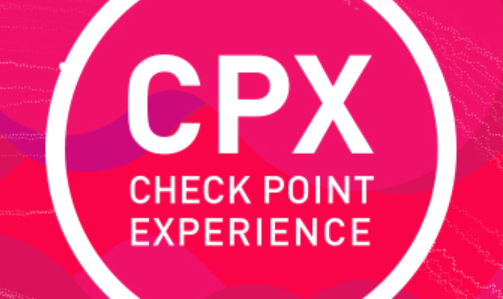 On the 12th of November Pentesec will be attending CPX London 2019; Check Point's annual cyber-security conference, at The London Marriott Hotel Grosvenor Square, Bond Street.
CPX is free to attend if you register here in advance.
This event is a fantastic opportunity to meet some of the security industry's biggest names; and hear from the people who develop the world's most advanced Threat Prevention platform.
Gil Shwed, Check Point's Co-Founder and CEO will be delivering a live talk about Cyber Security in 2020. Gil is renowned for inventing Stateful Inspection (the basis of Network Firewalls) in 1994 and pioneering many 'generation defining' security solutions since.
This event will continue the focus on Fifth Generation threats and solutions. Covering large-scale major attacks that cross multiple vectors simultaneously; and the latest Check Point innovations which will prevent them.
Check Point VP Dorit Dor will be running through 2020's product road-map, and how R80.40 and R80.50 are shaping up. CPX offers an opportunity to see these solutions live in a lab environment showcasing their capabilities.
Check Point Developers will be available to answer your questions and demonstrate how the technology works.  This is also a great chance to ask if or when features you would like to see will be released.
Meet Our Team
CPX is also a great opportunity to meet with peers and spend time with the Pentesec team.
Pentesec Technical Director and European Check Point Ambassador Stephen Bourike will be there to support customers alongside Managing Director Ian Turnbull, members of our technical team and also our account managers.
Our goal is to help you maximise the benefits of attending; to drive direct access to the answers you need; and to get to know you better along the way.
The event runs from 8:30 to 19:00, with opportunities to break off and focus on key areas throughout the day.
Afterwards, Pentesec would like to invite you to join us for drinks at The Barley Mow in Mayfair a short walk from the hotel. We will be there from 18:00 offering an informal setting to meet and chat with key speakers from CPX and members of the Pentesec team.
If you would like to attend CPX be sure to register your place here.
If you would like a member of the Pentesec team to assist you on the day and have specific interests or needs you would like met please let us know on enquiries@pentesec.com or via your account manager.
We can schedule time with the relevant experts in advance to ensure you don't miss out and answer any initial questions you have.