Return to Blog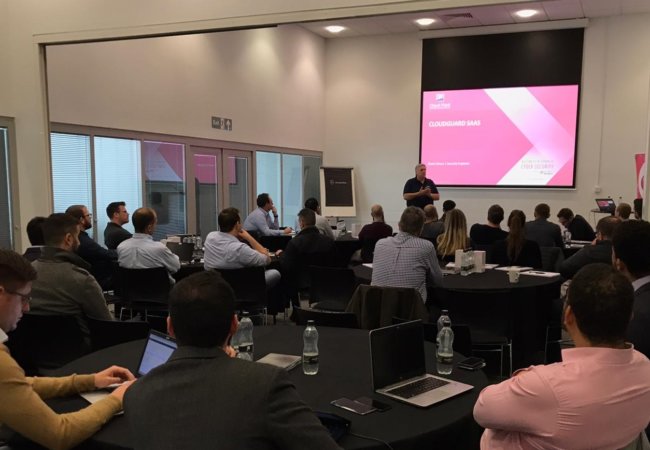 Yesterday we held the second of our Cloud Security focused events at Mercedes-Benz World in Surrey.
Technical Experts from Check Point, Tufin, and Cymulate joined Pentesec's Steve Bourike in delivering talks on key areas including:
CloudGuard SaaS.
Using Dome9 to bake guardrails into cloud infrastructure – Expedite cloud projects and keep traditional security & compliance requirements in check.
Pentesec's Value Add and Managed Service.
Using Tufin to Migrate to the Cloud.
Using Cymulate to validate security controls and gain visibility of your security posture and how to improve it.
Afterwards attendees had the opportunity to enjoy a buffet lunch; take part in a number of amazing driving experiences including an off road 4×4 experience; and made the most of the one to one time with the security experts.
Feedback from the event has been overwhelmingly positive with attendees saying they had great fun and learned a lot of useful things which we're now arranging follow up meetings for.
If you would like to receive a notification via email when we hold event like this, round table meals, breakfast briefings or webinars; you can sign up to our mailing list here where we will send out a monthly schedule.
You can also reach out to us on enquiries@pentesec.com to find out more about any of the areas above and book a technical meeting.