Return to Blog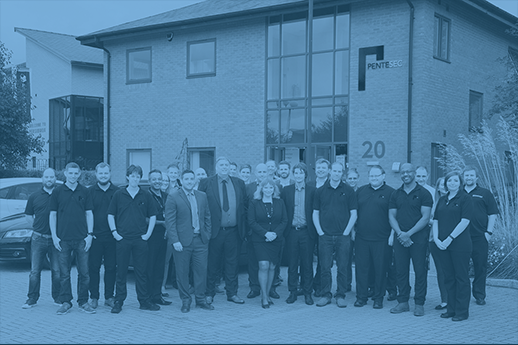 It's hard to believe we're starting Quarter 2 already but here we are, and as always, we begin the new quarter by reflecting on the one before.
Compared to Quarter 1 last year, Pentesec have seen a 107% growth in revenues, thanks to outstanding efforts from our amazing account managers, led by Tim Chambers.
A Successful Quarter 1
We are delighted to say that our support team reduced SLA response times across the board, an incredible feat achieved during a period that saw record increases in support calls.
Blane and the team work tirelessly to react and resolve tickets swiftly and in their biggest challenge to date, they've done us proud.
As a company, we have expanded our reach in both the public and private sector, by joining multiple frameworks including G-Cloud 10 and JOSCAR, as well as attending major conferences and events.
This enables us to engage on and respond to security requirements from a much wider pool of organisations who now know about and have access to Pentesec's services.
We've also had three major life events happen amongst our team:
Director, Luke Bourike celebrated the birth of his first son, Lucas, back in April.
Account Manager Richard Evans got married at the end of June, and this past week our Process Manager Seb Stevens has announced his immediate retirement.
Pentesec would like to congratulate all three of you on these incredibly exciting milestones and wish you all the best in the future.
We're all sad to see Seb go, but hope he'll keep in touch!
Moving Forward From Quarter 1
Moving forward, Pentesec are looking to expand our family further.
With increased growth, we need more engineers and more support analysts to maintain our status as world class technical experts.
We have invested in new tools and services to better help our team meet expectations and have promoted Richard Bass into a new role as Client Bid Manager to focus our efforts on larger projects and joining additional frameworks.
Our new marketing assistant James has been working hard on some fantastic new collateral, driving our efforts towards enhanced branding across everything we do.
We also have a brand-new training website to launch in the coming weeks, having expanded our course offering to cover even more Check Point services.
There has been a lot to celebrate, and the future is looking bright. By the next quarterly update, we hope the Pentesec family will be even bigger, and we'll have even more highlights to share with you.
Thank you to everyone who has contributed towards our successes, here's to a spectacular summer!