Return to Blog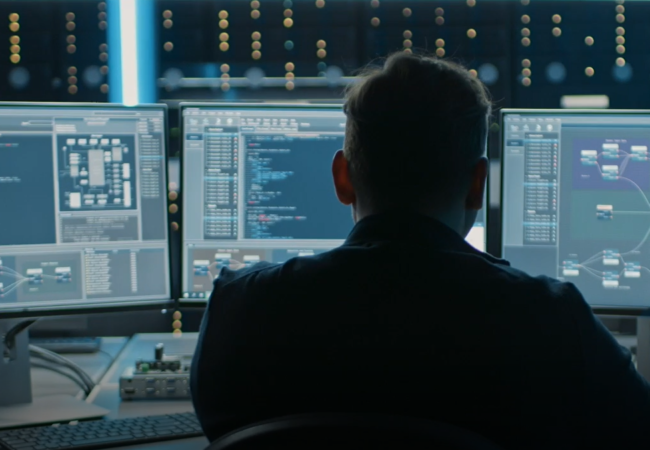 Public Sector Procurement can be a lengthy process that takes weeks to complete. When there is an urgent need, or a vulnerability to address, waiting weeks could end up costing you a lot more than time.
Pentesec supply Cyber Security Solutions to many areas of the public sector, ranging from Central Government to Local Councils, NHS Trusts and Police Constabularies. Our Public Sector Expert, Richard Bass manages our access to government contracts and ensures we are always able to offer dependable routes to market for our clients.
Often customers already know what they need and find themselves creating lengthy tenders to meet compliance regulations and demonstrate that they are acting ethically and fairly. These can be costly exercises and when a solution is required immediately, waiting a month or more for a successful bid to be awarded is not ideal.
The 'Network Connectivity and Telecommunication Solutions – 976' Framework
YPO created the framework to provide public sector bodies with a simplified route to market. Each lot includes products, works and services which can be tailored to meet specific end user requirements.
During the framework's planning phase, Richard met with YPO to provide insight into what our customers felt were the biggest problems with procurement.
They looked at whether there was a way to build a platform that offered both a route for open tenders and a virtual storefront for direct purchases, whilst remaining compliant and maintaining the ethical standards our customers needed.
He shared our knowledge of the Cyber Security channel and how traditional tender processes were often costly and time consuming, with few benefits for the customer
Modern purchases tend to involve a Request for Information, substantial research and a lot of groundwork talking to various technology vendors before a final tender brief can even be written.
At this point the security need has been left unaddressed for so long that it is becoming a threat.
Richard proposed that when suppliers, like Pentesec, are vetted by the framework, we demonstrate our abilities, experience and credentials up front and prove that we are a reliable route for purchasing. We guarantee value, demonstrate quality with our vendor accreditations and shorten the procurement process down to days, not weeks.
YPO's supplier agreements take care of the legal, risk and compliance aspects, leaving our customers to work out what they need and which supplier they believe is best for them.
The framework was released at the end of 2020 and immediately saw great interest from across NHS, Education, Central Government and more. Buyers can opt for a direct purchase from the many products officially listed on the framework, or alternatively release a request for pricing using the traditional tender process.
'Network Connectivity and Telecommunication Solutions – 976' is open to all parts of the public sector and Pentesec supply a broad range of 'Direct Access' vendor solutions from the likes of Check Point, Proofpoint, Crowdstrike and Okta, as well as our own in-house professional services.
To register as a buyer, you simply follow the instructions here. Reach out to Pentesec on enquiries@pentesec.com or 0845 519 1337 and one of our team will work with you to create a compliant YPO offer that fits your needs. Once you're happy with the terms on offer, you are free to purchase immediately.