Return to Blog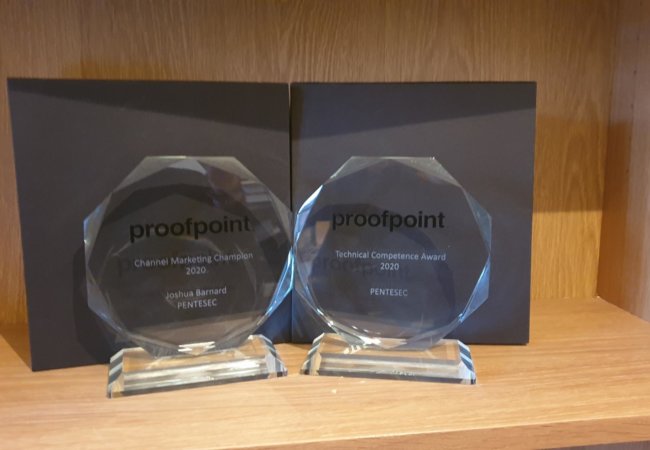 Earlier this month we were presented with Proofpoint's Technical Competence Award for 2020.
We're incredibly proud to receive this award because it's a testament to our 'Technology First' approach and our commitment to a true technical mastery of the technologies on our portfolio.
We're looking forward to returning to the office so this award can take pride of place next to our Proofpoint Gold Partner Award.
Thanks to David McDonnell and Louise Barnett at  Proofpoint for their continued support!
We'll be taking home Partner of The Year next year!