Return to Blog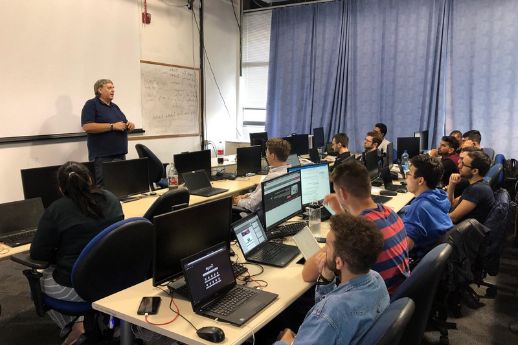 Next week Pentesec Director and 'Check Point Ambassador' Steve Bourike is delivering the latest End Point training to Check Point partners from all across Europe.
As Europe's leading Check Point Consultant, Steve's expertise will be shared with other resellers, distributors and Check Point Engineers to enable them to pass that knowledge on to their customers and partners alike.
This shows a great level of faith in Steve and Pentesec's abilities to deliver training on their behalf to their partner channel.
Decades of Experience
This faith comes from Steve's decades of experience and his dedicated input into the development of Check Point's Endpoint solution during that time.
Training has been offered on an invite only basis to training partners and select customers, and takes place on Monday the 4th of February through to the 6th.
If your team would like to take part in a future session, please reach out to us on enquiries@pentesec.com and we can schedule a course at our training centre in Peterborough.