Return to Blog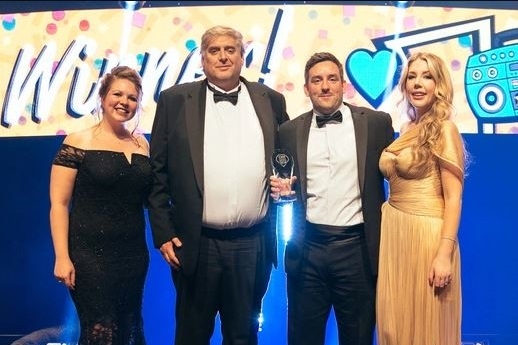 2000 people attended the event in Battersea Park on Thursday night to see who would win this year's coveted Channel Awards.
There were huge names across the 23 categories, recognising the IT Industries biggest vendors, distributors and resellers.
Pentesec were shortlisted as a Rising Star candidate which recognises resellers for excellence in the delivery of solutions, service and support to end user customers, taking into consideration the reseller's ability to deliver real benefits to the end user organisation, and to meet customer objectives in terms of improved efficiency, ROI and investment protection, and cost reduction.
This category focused on companies that have been operating for less than five years who have seen phenomenal growth in their field, and Pentesec were asked to demonstrate what makes us special, and our potential to be a disruptive force in our industry moving forward.
Pentesec Win The CRN Rising Star Award
We are delighted to receive the overall award, ahead of five resellers who were also shortlisted for the finals due to their exceptional growth. The panel of 25 judges outlined our achievements to date, our convincing story and our potential growth as key reasons for crowning Pentesec the Rising Star of 2018.
Speaking at the award ceremony, Pentesec Managing Director Ian Turnbull stated
"We are thrilled to be recognised as the 2018 Rising Star by CRN. This award acknowledges the hard work and dedication the Pentesec team have put in over the past five years and shows that with the right mix of outstanding people, great vendors and amazing distribution, a strong partnership can achieve big things. Moving forward we've forged exciting new partnerships, expanded our team and delivered an impressive managed service platform which will be key in our ongoing growth. We will build on this award and keep showing the industry why Pentesec are the channel's Rising Star."