Return to Blog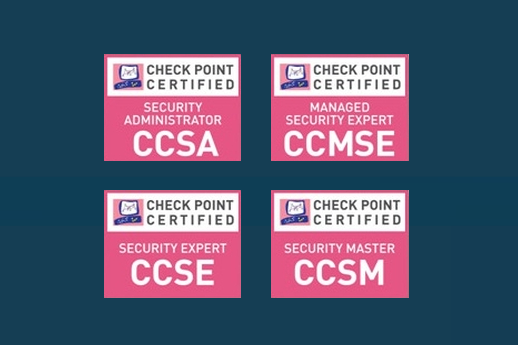 With R77 out of support in less than a year, your team need the skills to make the most of R80's incredible new features.
This week we wrapped up on another successful Check Point Certified Security Administrator course at our training centre in Peterborough.
Customers choose our three-day CCSA course as it is delivered by consultants who work on live security estates whenever they're not training.
This hands-on experience means they constantly learn new tips, tricks and fixes that can be invaluable to new engineers.
Being the first Check Point partner to achieve 'Authorised Training Centre' status, our team has set out to do things differently.
We show students our way of doing things, and the standard 'best practices' that Check Point will use when designing their systems to work at their best.
What Are The Benefits of Our Check Point Training?
There are several benefits to doing it this way:
Teaching our customers to follow agreed best practices ensures that down time and outages are limited.
Fewer issues occur in well-designed estates, meaning the security team can better focus on other areas each day.
Check Point's operating system has had a complete redesign from the ground up.
With more changes than ever before, the platform is so different that seasoned experts with decades of experience are having to relearn the interface.
This new world of R80 offers a good chance to rewrite policies with a modern approach.
With faster hardware, and advancements in good practice, it is possible to replace an old rule base with an efficient unified process that enables your team to cover more threats with fewer policies.
For engineers looking to go further and take CCSE training, there is an additional benefit:
If Pentesec deliver your CCSE training, and you achieve certification, we know we are supporting an environment engineered by someone who follows our best practices.
That should mean fewer faults, and Pentesec should have fewer support issues to manage.
This enables us to provide discounted support to you because the expected needs would be lower.
Everybody benefits from better engineering, and your security budget can stretch a bit further.
R77 loses support in May 2019.
Our courses fill up fast, as demand for R80 upgrades is rising.
As we come closer to the deadline, we will run more courses to help companies prepare.
If you are interested in a course and would like to know more then reach out to us on enquiries@pentesec.com and we can find a suitable course.