Return to Blog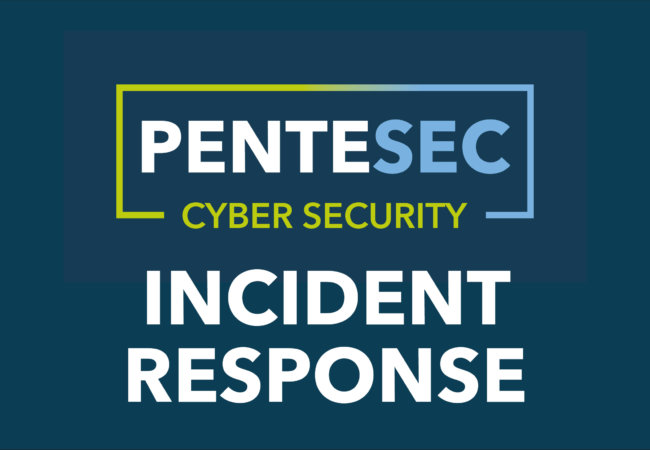 Pentesec are proud to announce we are now a Check Point Certified Incident Response Partner.
This new accreditation maintains our place as the world's most certified Check Point Partner. It also recognises Pentesec as leading technical experts that Check Point can depend on for support during an emergency.
You can use Incident Response for preparation, prevention, reaction and analysis. Receive full incident case handling, and real-time analysis of incidents as they unfold.
If your business is under attack, Check Point will respond with the tools to halt the spread and begin remediation. Their forensic tools can tell you the source of the threat and enable you to interface with legal experts, press and law enforcement globally.
Coverage is 24 x 7  x 365 worldwide, with frequent intelligence reports and analysis adapted to your business needs. Quarterly meetings will be held to discuss emerging or ongoing threats and to review lessons from any prior attacks.
Incident response is a valuable resource for strategy and planning. Our Master Consultants can build or streamline your response plan, ensure you're ready for attack and prepare free backup equipment and licensing for usage during an incident. Pentesec will work with you to identify risks and vulnerabilities, enhance response times and educate your staff.
Trust the most qualified Check Point partner to be your local resource for when things go wrong. Our Master Consultants can manage everything you need to get things back on track.
For more information, contact us on enquiries@pentesec.com or call us on 0845 519 1337 and one of our team will be happy to help.