Return to Blog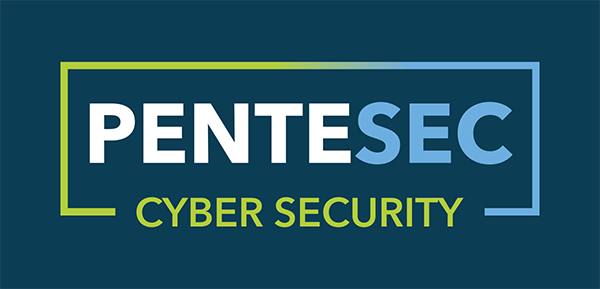 We've completely overhauled our website and branding to reflect how far our services have grown over the past five years.
More than a partner, Pentesec are security leaders. We've focused strongly on making sure we deliver security excellence at every level of our business, across every threat vector.
Our website showcases the technology we specialise in. We have picked vendors who we believe are the best at what they deliver and have taken the time to explain why their solutions are useful and who should invest in them.
Our goal is to offer a platform where end users can see which vendors Pentesec stand behind, understand why we back them, and find information that will help them deliver results.
In our experience, customers often find the route to market a challenge. We've invested heavily to ensure we are present on every procurement platform available, that we have the right solutions, pathways, and accreditation's and can meet and deliver your needs.
Our upgrades haven't just been cosmetic, behind the scenes our processes and services have undergone major transformations.
We've also enhanced our customer alerts and messaging, new customers undergo an extensive on-boarding process to get our support team up to speed with everything they need to know about pre-existing and ongoing issues.
Our portal has always been a strong point for our customers. We've recently added a 'Request Urgent Help' function for emergencies. Users can also track, manage and assign support days to projects manually, and our logs and ticketing functions have been enhanced. Now customers can track every engagement with our experts, and also measure the value our team provides.
Our family has also grown by a third in 2019.
We have doubled the size of our account management team to ensure deeper care and attention for every customer. Our support team has grown, to ensure we continue to beat our industry leading efficiency targets. We have also created new roles focused on enhancing our quality of service and seeking new ways we can improve.
The changes don't end here.
Moving forward we have a new training website coming this week, where customers can book and track courses independently.
Our managed service is evolving, with 'light' and tailored options being finalised to offer a more flexible and unique solution.
We continue to run vendor focused events and focus days, our staff also undertake regular intensive training to build our technical strengths.
Our team constantly push to build on what has come before. Advancing on back to back Partner of the Year awards, becoming the CRN Rising Star and several Partner level promotions.
Follow our progress on our new and enhanced blog where we will be developing content we hope you'll find useful.