Return to Blog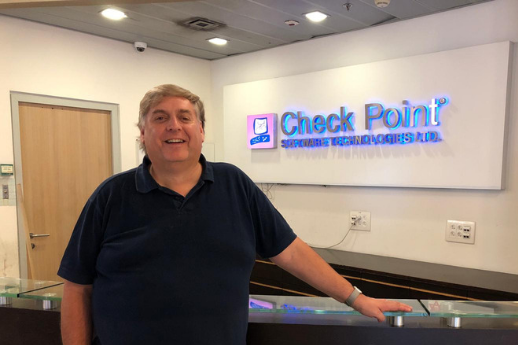 This week Pentesec Directors Steve Bourike and Ian Turnbull were in Tel Aviv visiting key executives at Check Point's Headquarters.
The visit was a great opportunity to get ahead on Check Point's upcoming 2019 technology and ensure that our engineers are ready to advise and support customers immediately when the products are officially released.
A Visit To Check Point HQ
Prior to the visit we also gathered feedback from our customers, including their thoughts and feelings on Check Point's existing products, and new features they would like to see in future releases. This was fed back to the Check Point R&D Team for consideration.
On Thursday, Steve delivered a technic al talk to 50 new Check Point Security Engineers focusing on the key differences between lab experience and the real-world customer experiences of using Check Point Technology.
Afterwards he held a lengthy Q+A session and shared his experiences as the Check Point Ambassador for Europe.
This visit rounds off 2018 on a high after becoming the current 'European Partner of the Year' and the most accredited partner globally.
We look forward now to seeing Check Point's plans for 2019 unfold, it looks to be another big year for us both.