Return to Blog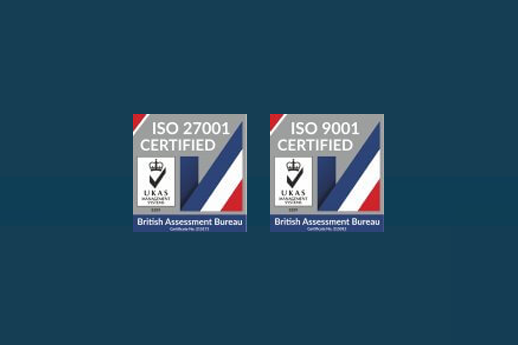 Pentesec are proud to announce we are now ISO 27001 and ISO 9001 certified.
What Are ISO 27001 and ISO 9001?
ISO 27001 is an information security standard which outlines the policies and procedures that businesses should implement to operate in line with international best practices.
This was a key focus for Pentesec as a security focused company, and it demonstrates our commitment to confidentiality, integrity and risk management.
ISO 9001 is the international standard for quality management systems and demonstrates a consistent and focused approach to delivering customer satisfaction and maintaining a quality service.
Having thorough management systems in place enables us to deliver a more professional approach to business and aids us in delivering the best possible service to our clients.
Achieving certified compliance in both areas has required a lot of hard work from our internal team and helps us to show our current and future customers that Pentesec are serious about delivering above and beyond expectation in all areas of what we do.